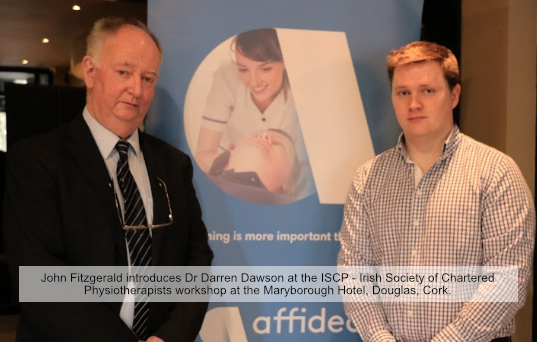 John Fitzgerald - Managing Director: "We work with innovative, non-invasive technologies to capture and monitor the quality of human movement and performance, enabling and supporting medical diagnostics, digital media and sports performance".

Paul Clarke - Marketing/Company Secretary: "I bring an expertise and level of insight into Long Term Player / Athlete Development that is necessary for any team, club or organization serious about investing in the development of their best asstes."
Kevin Conlan - Technology Director: Kevin is an NUIG Sports Engineering graduate - involved in the day to day running of the Anamo's sports lab in Cork. His background in sport has enabled him to develop a deep understanding of the technologies that are required to analyse human motion.

Declan O' Sullivan - Phtysiotherapist, Director: "Declan is a Consultant Chartered Sports Physiotherapist working from Affidea in Cork. He has worked with elite athletes from all sporting disciplines and has been the lead Chartered Physiotherapist to the Cork Senior, U21 and Minor Hurling teams since 2003. His main interests are monitoring training load and biomechanics of lower limb injuries"
_________________________________________________________