Our founding directors are ...



John Fitzgerald Managing Director
John is an experienced entrepreneur and an executive with a successful 30 + year career providing strategic advice & project management services to clients & companies interested in new technologies. On occasion, as an executive coach to CEOs, he helps to improve sales and marketing by developing 'go-to-market' strategies.


Paul Clarke Marketing/Company Secretary
With over 16 years applied experience in the world of sports performance (coaching, S&C and sports science) as well as a background in corporate sales Paul's advises on refining & developing our product-range through the lens of the end-user so that deliver they most useful outcomes and highest levels of value. Along with CEO John Fitzgerald, Paul leads our customer facing function and also works alongside Declan O'Sullivan to create & deliver the education programs/modalities that offer context, understanding and platform for our various solutions.



Kevin Conlan Technology Director
Kevin is an NUIG Sports Engineering graduate - involved in the day to day running of the Anamo's sports lab in Cork. His background in sport has enabled him to develop a deep understanding of the technologies that are required to analyse human motion.


Declan O' Sullivan Phtysiotherapist, Director
Declan is a Chartered Physiotherapist working in the private sector and is teaching undergraduate and postgraduate physiotherapy students at the University College Cork. He has over 20 years experience working in high performance sports environment both as a sport physiotherapist and as a strength and conditioning coach which he draws upon when guiding Anamo on their research and development projects. He has a keen interest in the biomechanical risk factors associated with injury prevention and rehabilitation.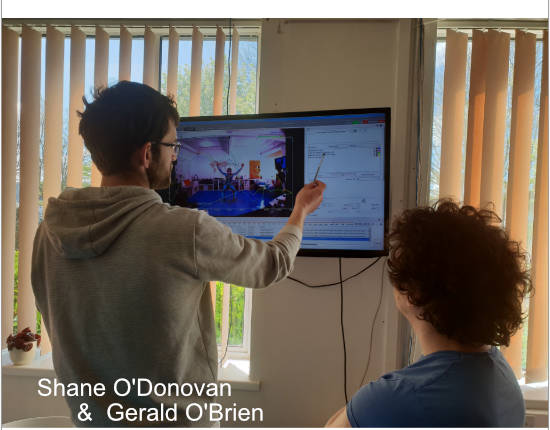 Shane O'Donovan & Gerald O'Brien collaborating on an ANAMO R&R Study
AnamoLABS-Cork in Qtr4: 2021
_________________________________________________________