Motion Capture - animation, films & online multiplayer games
ANAMO continues to review its use of 3D motion capture while collaborating with local animators, film producers and online game developers.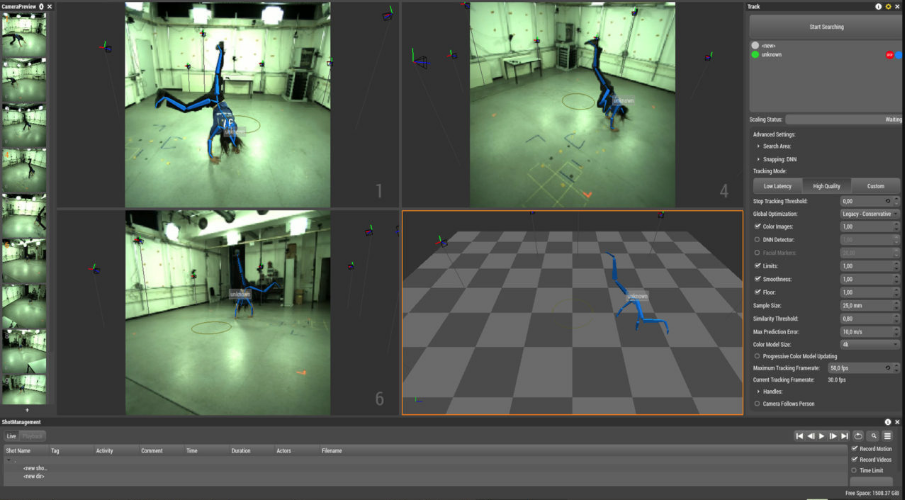 - x10 Camera 3D Motion Capture Studio Facility -
Film & Animation Production
We were pleased to collaborate with Gerald O'Brien CEO of Gobstar Films where Gerald worked with our mocap systems including Perception Neuron & ROKOKO Suits.
The Lighthouse Keeper : This 2 part animated short was made by Gerald O'Brien and his team at Gobstar Films using Realtime graphics entirely. The motion captured elements were achieved using a Perception Neuron suit (from Anamo) - an inertial motion capture facility leading to very a fast production time.
"It meant a significant upgrade in out animation output" - Gerald O'Brien CEO, Gobstar Films 2020.
Cíor Thuathail: This is a heartwarming story of a brother and sister who take their mother on a road trip down memory lane. Their mother Maire has been feeling rather forgetful lately and Benji and Jules have different opinions on the matter. For Jules its clear, "put mum in a nursing home and lose her forever? No chance!" For Benji it is equally clear, "beware of the drowning mans grip".
About: There will be two versions of this film: one for those looking to experience VR and one for those who like a more traditional type of film. (RoKoKo Smart Suit provided by AnamoLABS-Cork).
Online & Multiplayer Game Developers
We learned a lot from Christian Flodihn while he worked on developing back-office technology to manage development of his online multiplayer games.